The Hidden Wiki is perhaps one of the most popular dark web links you can visit. However, if you are using the dark web for the first time, you are probably wondering how to get there. Fortunately, you just have to follow a few guidelines for the Tor browser that will lead you to the Hidden Wiki.
Once you are on this website, you can easily find more links to access. So, if you want to know how to visit the Hidden Wiki through Tor, you have come to the right place. Here is a complete guide.
What are Onion Websites?
Before you access dark web links, you must understand what onion websites are and how they work. Remember that the dark web works just like the surface-level web, with many websites that you can access. All of these websites have a specific domain name that will lead you there.
On the dark web, the domain is not ".com." Instead, the dark web uses ".onion" for its dark web links. Besides that, all the links will have random numbers and letters that will lead you to the website you want to visit.
The only hindrance to visiting onion websites is that you can't visit them through standard browsers. These include Firefox, Safari, and Chrome. These browsers aren't too secure, and this is where onion websites offer you the anonymity you need during browsing the dark web.
The Tor Browser Explained
Now that you have a little background about onion websites, it is crucial to understand the browser you have to use to access these dark web links. The browser is known as Tor (the onion router). You will have to download and run it on your PC or any other operating system to access the dark web.
Technically, it works like any other web browser that you would use daily. It will connect you to volunteer computers worldwide that are part of this browser network. Keep in mind that if you want to use this browser with complete security, you must download a VPN and turn it on before you visit any dark web links.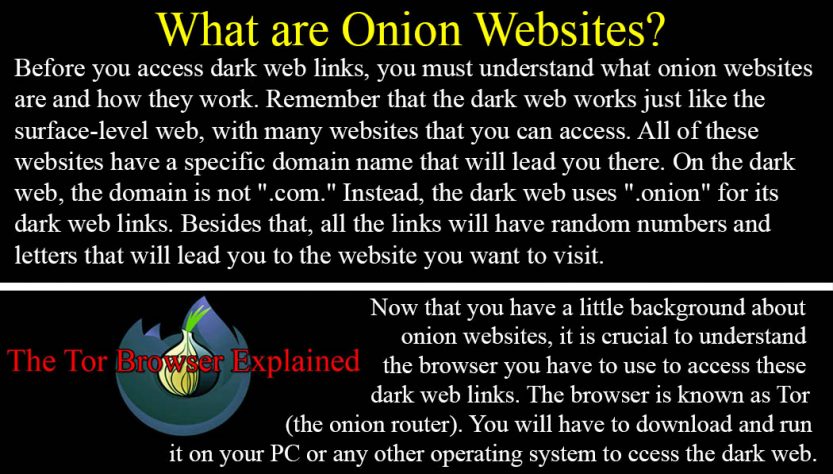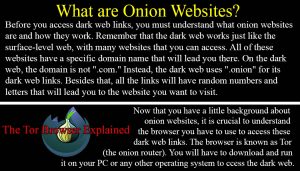 Another thing to keep in mind is that you should ensure that the Tor browser is not allowed to run any scripts while you are using it. Besides that, we also recommend that you switch the security settings to "Safest." After that, you can begin visiting websites, such as the Hidden Wiki.
How to Visit the Hidden Wiki through Tor?
Once you are on the Tor browser and you have turned on all the security settings along with a VPN, it is straightforward to visit the Hidden Wiki and other dark web links. DuckDuckGo is the default search engine of the Tor browser, you can search for The Hidden Wiki on it, and the top search results will be the website.
The Hidden Wiki is one of the top directories on the dark web that will provide you with endless onion websites you can visit. Of course, the ones you select depend on what you are looking for. Remember that there are scams and fake websites on this directory too, which is why it is crucial to conduct your research before clicking on anything.
What You Should Know about the Hidden Wiki
Here are a few things you must know about The Hidden Wiki before you access the dark web links:
It Is Completely Legal
Visiting The Hidden Wiki is completely legal, as many people have this misconception that everything on the dark web is illegal. You will find educational websites, forums, shops, portals, and much more. Of course, just like the surface-level web, you will also find websites here that are not entirely wholesome.
That is why it is important to know what you are looking for before you get on the dark web and start exploring dark web links. You have to make calculated judgments to ensure that you land on the right websites and links.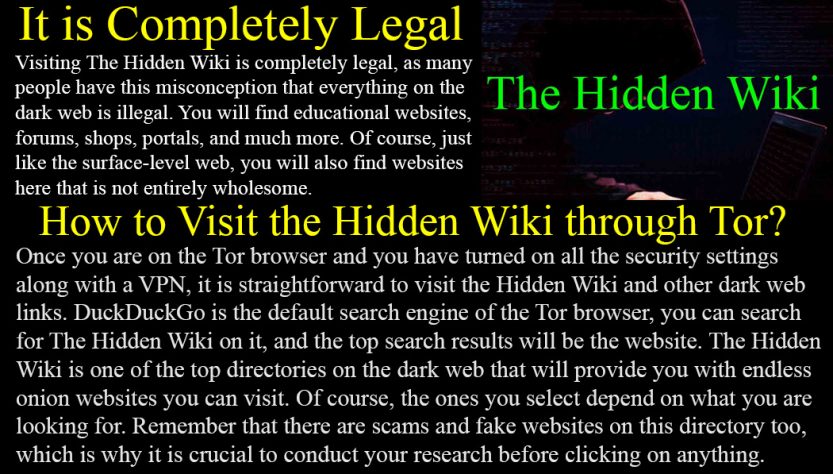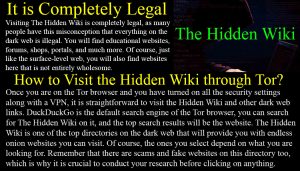 You Will Find Scams
Yes, you will find scams or fake websites, as the Hidden Wiki is a directory, and anyone contributing to it can edit it. The secret is to protect yourself by using a VPN, avoiding providing payment information, and having an antivirus on your PC. These guidelines will help you stay safe even if you encounter a scam link.
You must educate yourself and then start using dark web links. There are endless resources on the internet that you can access to learn more about the dark web.
There are a Few Versions of the Hidden Wiki
Many people have tried to copy the Hidden Wiki, which is why you will find a few versions of it. You must look for reputable sources online to provide you with the right link. The links have also kept on changing in the past, which is why you must look for up-to-date information on dark web links.
Onion Websites on the Hidden Wiki You Can Visit
Now that you are on the Hidden Wiki, you might be wondering what dark web links you should visit first. Here are some top websites that are useful for anyone on the dark web for the first time:
1. Hidden Answers
If you have ever visited Quora or Reddit on the surface-level web, then you will understand how Hidden Answers work. You can visit the link to ask any question you like without censoring it. It is an unfiltered part of the web, which means there will be a lot of conversations you will probably not want to be a part of. However, if you are on the dark web for the first time, then it is one of the best dark web links to visit to ask any questions you have about it. It is also a safe option for you to visit some known dark websites for various questions. Of course, it is still crucial to be careful.
2. ProPublica
ProPublica publishes some of the top investigative journalism articles, and it has even won many awards for its work. For example, in 2016, the website won a Pulitzer for publishing a report on sexual abuse. Besides that, they will offer you many reports and statistics on subjects you will be interested in. It is one of the top dark web links that are also available on the surface-level web. However, when you access it through the dark web, you will not have to worry about security. You will also be able to read many controversial topics about corrupt politicians and more.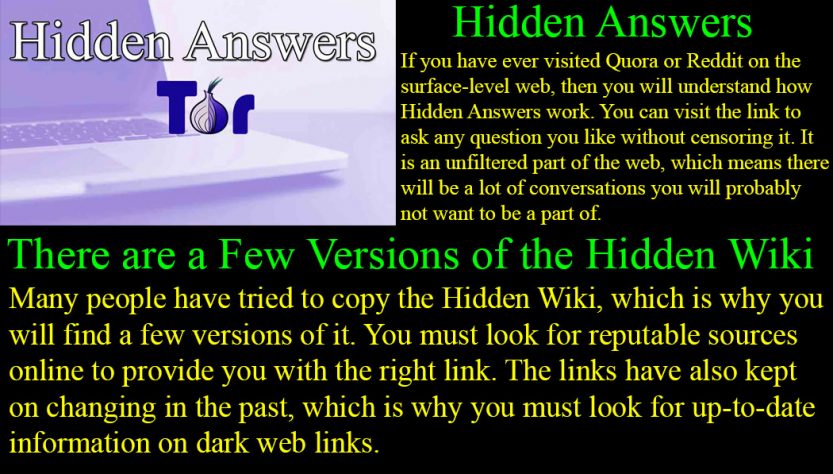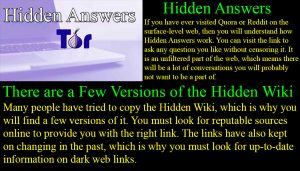 3. ProtonMail
You have endless mailing options on the surface-level web, but none of them offer you the security and anonymity you need. If you are looking for the latter, we recommend that you head over to The Hidden Wiki and find the link for ProtonMail. It is an encrypted mail service that will offer you many security benefits. For example, you need to provide any personal information to create an account on ProtonMail. Besides that, the website doesn't keep any logs, which means you are safe from identification. On the other hand, if ProtonMail is blocked by your country, you can easily access it through the Tor browser.
4. SecureDrop
Many whistleblowers use the dark web to share crucial information while remaining anonymous. Anytime a whistleblower has some information to share, they come here to let the journalists know. If they do the same on the surface-level web, they will get caught if the information gets published. That is why SecureDrop is one of the dark web links for journalists and whistleblowers alike. This is where they come together to share information too sensitive for the surface-level web. Many organizations and publications have a SecureDrop URL on the dark web that you can access to offer information.
5. Daniel
Just like The Hidden Wiki, Daniel is another great resource that will help you gain access to thousands of dark web links. There are almost seven thousand websites listed in this directory. All of them are separated into different categories so that you can access them with ease. Keep in mind that you will still have to check the site manually to see if it is safe. After all, you don't want to come across websites that share illegal content with you. Safety guidelines are crucial to follow no matter where you are on the dark web.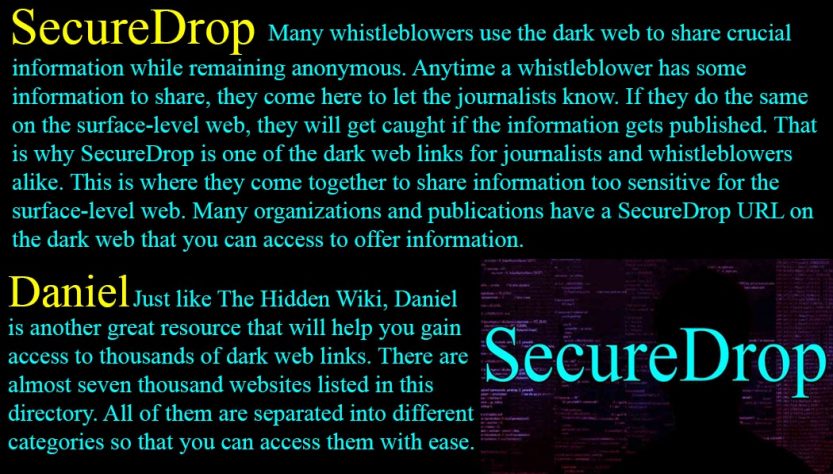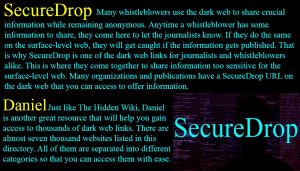 Final Thoughts
That was your complete guide on how you can visit the Hidden Wiki through Tor and the great dark web links you can visit from this platform. Always remember to take precautions when you are surfing the dark web because danger lurks on every level of the web. Make sure that you follow all guidelines and use your judgment to guide your decisions. It will help you avoid any trouble when you are browsing the dark web.