The Hidden Wiki is a directory on the dark web that allows you to access onion links. They are categorized according to their services for ease of use. This is why you can find URLs on the dark net in no time by using the directory.
However, this directory also has many things that you should avoid for a safer experience. If you want to learn what these things are, you're in the correct place. This guide will cover everything about all the don'ts of the Hidden Wiki.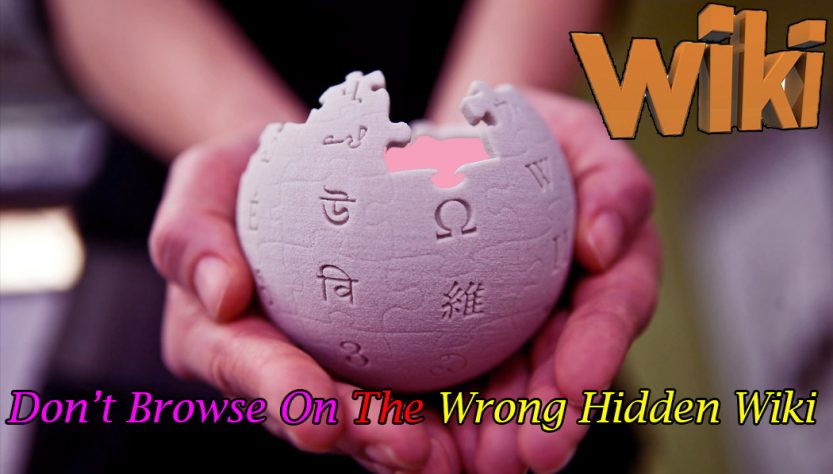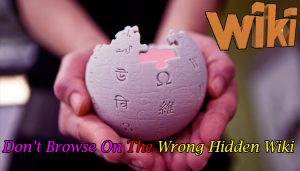 Don't Browse On The Wrong Hidden Wiki
Before you start browsing the Hidden Wiki, you must ensure it is the correct directory. This dark web platform has many mirror versions that publish suspicious links and can get you into trouble. So you must be on the correct wiki to enjoy the best experience.
Most people use the regular dark web search engine to find the Hidden Wiki. However, you should avoid that to save yourself from encountering multiple versions of the same directory. The best way to find the directory is by using DuckDuckGo.
One of the earliest results on the search engine will direct you to the authentic Hidden Wiki. You may also ask your friends or colleagues who use the dark web to give you the directory's onion link. Another way to find the platform is by searching for a specific category on the engine.
Avoid links that present themselves as the official directory or the main Hidden Wiki. Platforms that try to overly market the directory through different names are fake mirror versions. Trusting such a wiki will only get you in trouble with the authorities.
Once you have found the right wiki, you can browse links with greater peace of mind.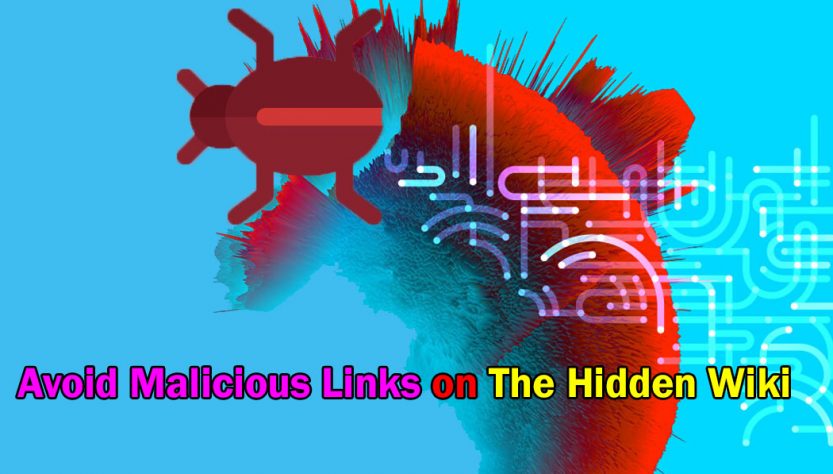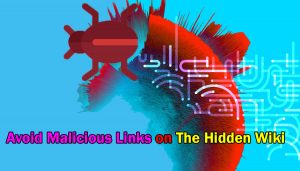 Avoid Malicious Links On The Hidden Wiki
There are hundreds of links on the wiki to make dark web navigation easy for all users. Many of these URLs may be malicious, which is why it is necessary to avoid them. This is because you can face many troubles by visiting a malicious site.
If the link has malware, sensitive data from your computer can be linked. You may even get accused of corporate espionage if information from your device is used to manipulate the market. The worst part is that it will be difficult to prove you were a victim of a malware attack.
A malicious site can also have tools that can allow third-party users to hack your webcam or mic. Identifying such a link on the Hidden Wiki will be difficult because all onion URLs seem the same except for a difference of a few letters.
Always check the category under which a website link is present to deem whether the platform is safe. You can also find the Daniel Onion Link section in the directory. This category has links with different services, but the common thing between them is that they are safe.
Most URLs under this section are authentic and not run by scammers. There are also low chances of encountering a Daniel Onion Link that has malicious content.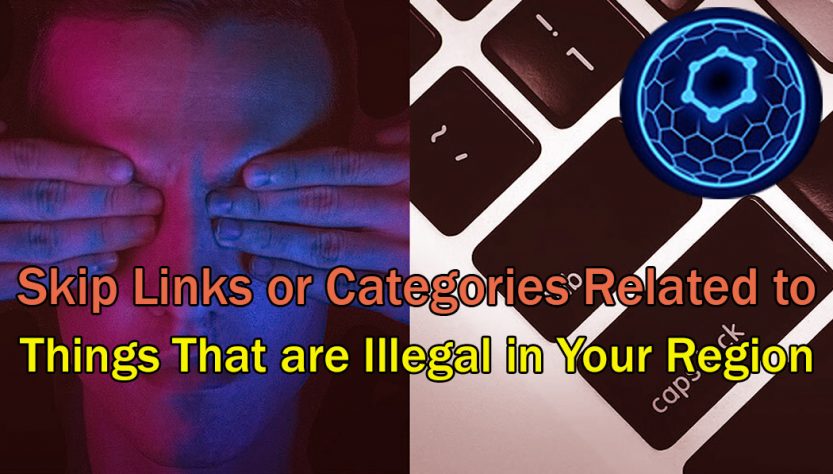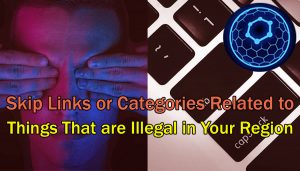 Skip Links Or Categories Related To Things That Are Illegal In Your Region
You may wonder about the point of using the dark web if you must avoid sites that are illegal in your region, but this precaution is only for your safety. Avoiding suspicious categories on the directory will keep you safe from government monitoring.
For example, do not click on links under the drugs or weapons category. Sites belonging to these genres are more frequently tracked by law enforcement agencies. Visiting them can make your IP address vulnerable to tracing. The police may also apprehend you for engaging in illegal activity regardless of whether you bought drugs or not.
Instead, you can use the directory to find links to safe legitimate sites. Chatting platforms are not illegal to use on the dark web. You can also visit Tor BBC for news updates if journalism content does not face censorship in your region.
The surface web versions of official sites have posted onion URLs for their Tor versions on their blog articles. You can compare them with the wiki link to ensure you are visiting an authentic platform. If the onion links don't match, always go with the one on the official surface website.
Avoiding categories related to illegal services will also keep you safe from scammers.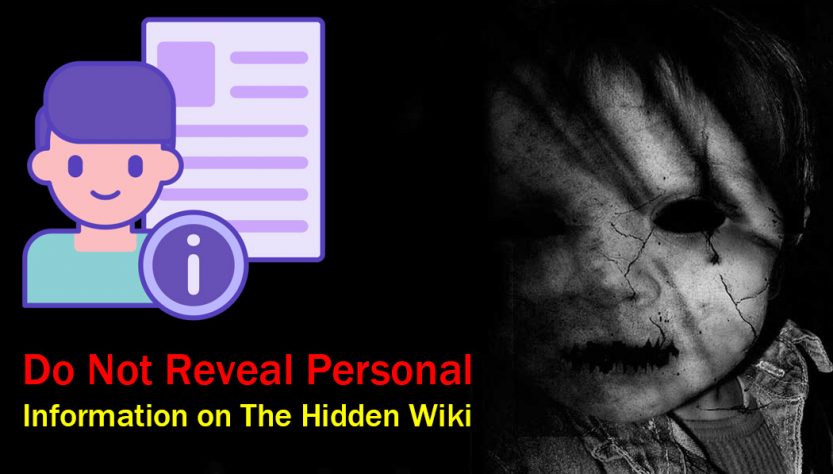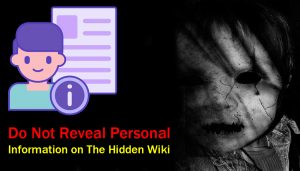 Do Not Reveal Personal Information On The Hidden Wiki
The Hidden Wiki is not highly moderated, which means that anyone can post links on it. You can also add informational articles to the FAQ section of the site. Remember, you should avoid disclosing your personal information with a link or article.
Even in the comments section for a post, do not share your name with anyone. This information can be enough for cybercriminals to track you and hack your system. They can also blackmail you using the information you have shared on the Hidden Wiki.
You should also not use any personal accounts that can lead back to your original address and name. This is because illegal activity is still prevalent on the Hidden Wiki and other parts of the dark web. Another thing you should remember is that this directory does not cause you to make an account or log in.
If you're on a Hidden Wiki that wants you to create an account and reveal your full name, you must be in the incorrect directory. Immediately close that tab instead of using it to find onion links. The fake site may have many URLs, but they may be run by scammers or unavailable upon clicking.
Maintaining your anonymity on the wiki and other dark web sites will ensure you face a low risk of being monitored.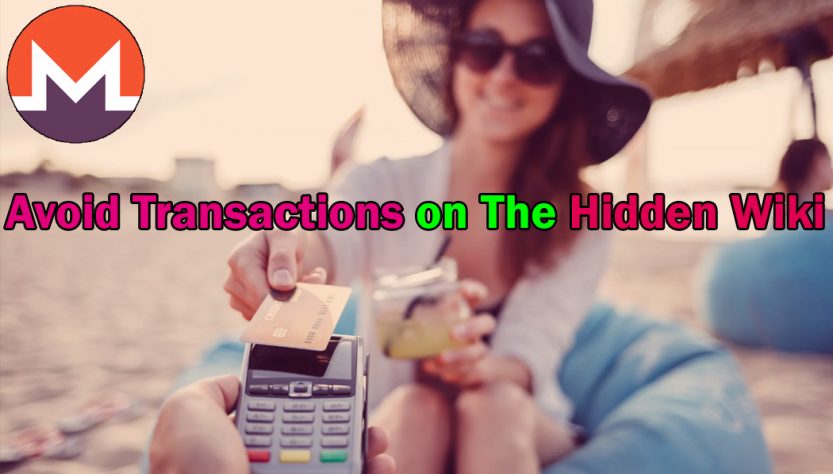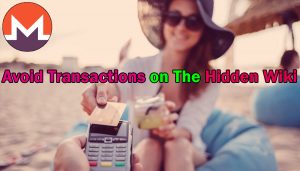 Avoid Transactions On The Hidden Wiki
The Hidden Wiki is a free directory, so you should not expect it to have transaction options. Fake sites claiming to be the official wiki may ask for donations and place a payment option. Avoid paying on such sites to keep your funds secure.
Using a wallet on the Hidden Wiki may provide external user access to your funds. You should also avoid engaging in a transaction with someone you communicated with on the real Hidden Wiki through comments or articles.
There may also be many onions links for crypto wallets on the Hidden Wiki. All of them are not safe due to their suspicious background. Some may even hack your wallet once you provide your details and lock you out of your own funds. This is why it is better to avoid the crypto links category on the directory.
If you want to use a wallet for storing your digital currency on the dark web, you can conduct thorough research on the surface web. This will allow you to you encounter platforms that support dark net transactions. You can also visit the news section on Google to find updates about dark wallets that are on the government's radar and avoid such service providers.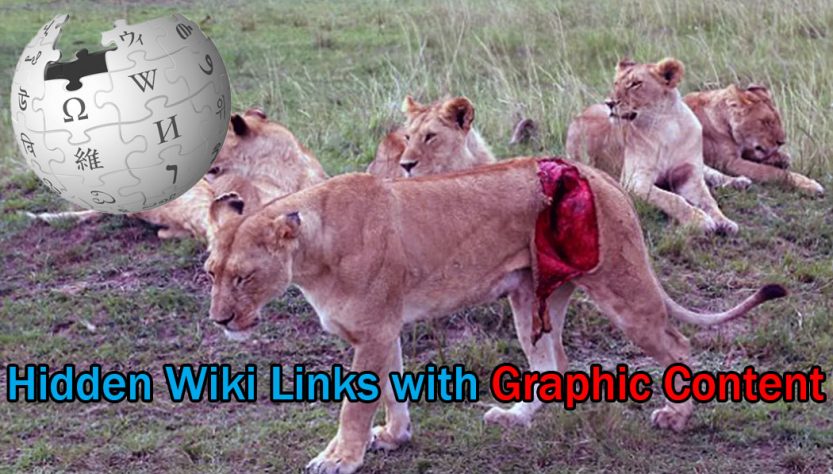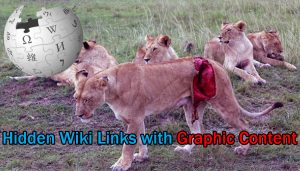 Hidden Wiki Links With Graphic Content
Watching graphic and disturbing content on the dark web is not always illegal. However, it can have a negative impact on your mental health. Your past trauma may also get triggered if you visit Hidden Wiki links that contain violent content.
This is why you should avoid this category in the directory to maintain optimal mental health. Some graphic content may also be related to child pornography, which is illegal. So you can face legal consequences for engaging with such a site even if Hidden Wiki deems it safe.
Some of these links may be in a straightforward category, while others may come under the explicit content section. Always look at the page carefully to see what types of links are in front of you. Many people have been charged with hefty fines in the past for just clicking on a link.
It does not matter to some law enforcement agencies if you have watched content on a site or not. This is why avoiding explicit links is important to avoid IP tracing and getting into legal trouble. Some of these URLs may also contain illegal popups, or they may redirect you to other suspicious platforms.
This is why it is important to research properly before clicking on a link on the Hidden Wiki.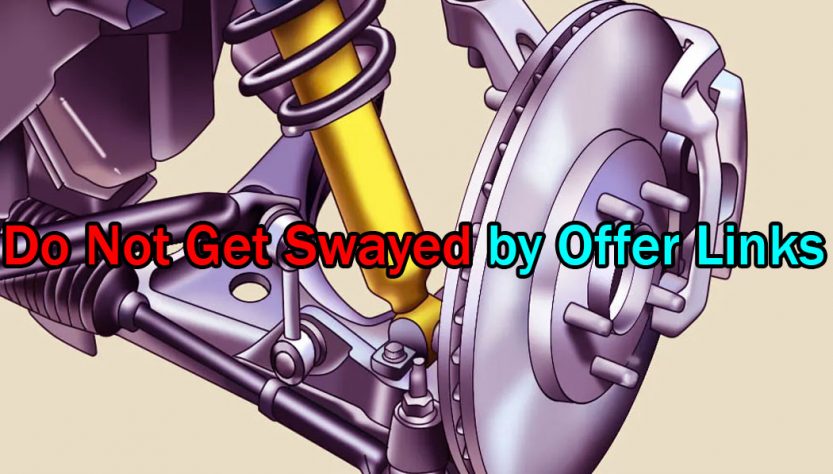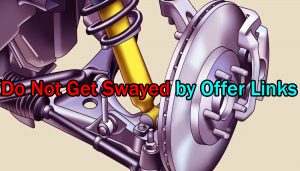 Do Not Get Swayed By Offer Links
The best and worst part about the Hidden Wiki is that anyone can create a category of links on it. Many of these URLs will guide you to information sites or discussion forums. However, some may lead you to scam websites by enticing you with an offer.
For instance, if you see a category that has "Get Rich Quick" onion links, avoid it at all costs. This is because there is no easy way to earn money in life. Such sites are mainly run by scammers who want to get access to your crypto coins.
Some people may also use the offer to get you to visit their website with a computer virus. Another aim of such fake URLs is to steal your personal information. This can be used to blackmail you for funds or sensitive corporate data that you may have due to your office tasks.
If you don't tread carefully on the directory, you may find yourself involved in a scamming scheme. Some people may also use your personal data for criminal activity. Explaining the situation to the authorities will be difficult if you become a victim.
Instead, you may get charged with using the dark web for illegal reasons.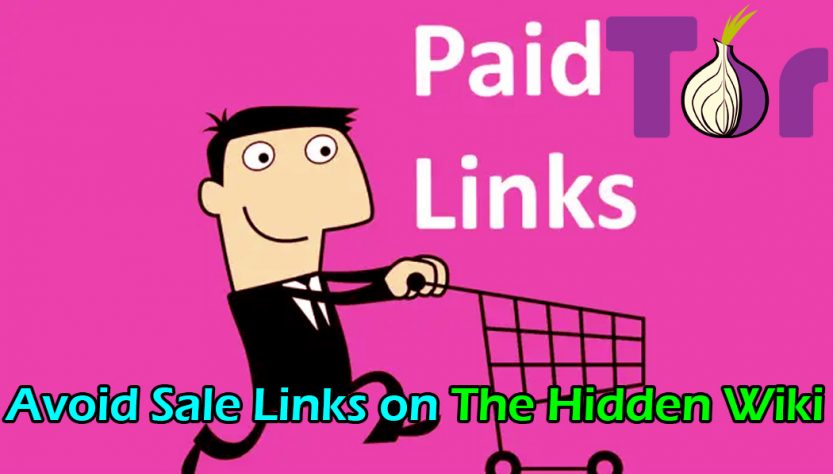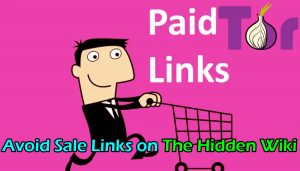 Avoid Sale Links On The Hidden Wiki
Purchasing things on the dark web is a big no for many reasons. This is why you should avoid links on the Hidden Wiki that direct you to e-commerce platforms or wholesale retailers. People on the dark web cannot be trusted to deliver your products.
All sites also require advance cryptocurrency payment to confirm your order. A link that you visited using the Hidden Wiki may take your payment and fail to deliver the product. So you should avoid shopping links on the directory to keep your savings secure.
If you encounter a similar site by clicking on different onion links, it means there are various mirror versions. Identifying the real site will be tricky because of the lack of certificates and other security features. Avoiding all links will be better because you will not have to distinguish between different platforms.
Another thing to avoid is platforms that require you to pay with your personal card. If any site that you found on the Hidden Wiki is asking you to reveal your credit or debit card details, close it promptly. Such platforms are designed to steal your data and money.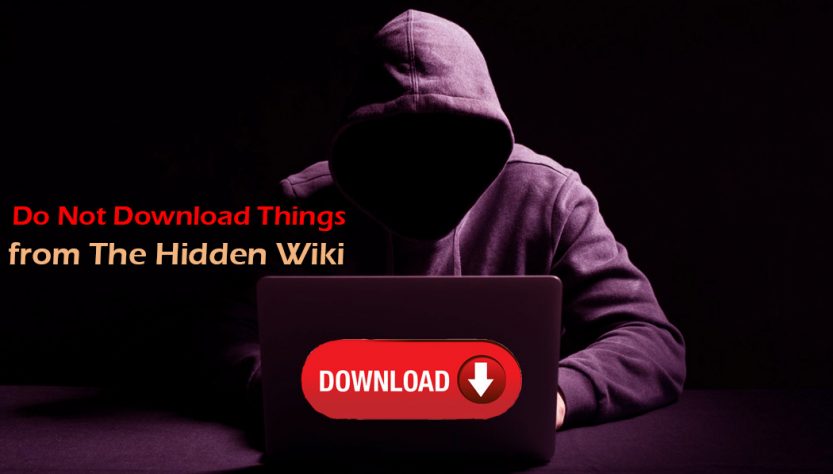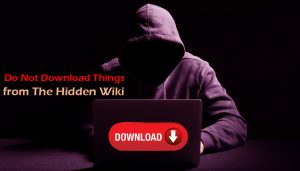 Do Not Download Things From The Hidden Wiki
A popup that asks for your permission to download a specific file on your device is common on both surface websites and dark sites. You may encounter such a popup on the Hidden Wiki too. It may present itself as soon as you open the directory.
The permission popup may also appear once you click on a link in this directory. Whatever the case, do not download anything from the wiki because it will likely be malicious. The directory is not for downloading files on your device.
Its main purpose is to redirect you to a relevant site when you click on its onion. A Hidden Wiki that is making you download things may be a fake duplicate version. If only a few links on the directory cause the start of a download, they have been likely planted by frauds.
Do not give permission if a permission popup appears first. If the download starts automatically, cancel it before it can complete. The file may contain a virus or malicious content to cyberattack you.
When downloads are complete, before you can stop them, delete the file without opening it. You should also run a security check on your device after that to ensure the file did not plant something suspicious on your laptop.
Ads Or Banners
The wiki directory does not show ads or banners on its official page. Mirror versions may have multiple advertisements. You may also be redirected to sites that show ads through the wiki directory.
Such infographics may have viruses within them or tools that can give hackers remote access to your device. Do not click any ads on the wiki or websites that you found in the directory.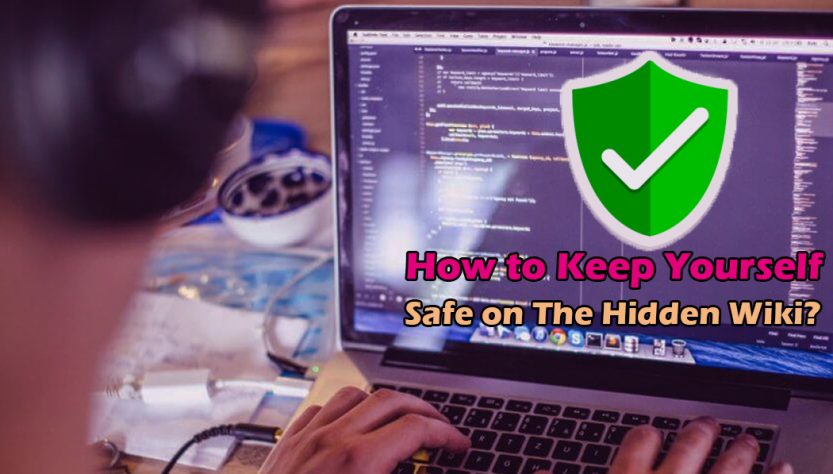 How to Keep Yourself Safe on the Hidden Wiki?
Avoiding specific links and categories on the directory is the best way to keep yourself protected. However, you can take additional security steps for a more secure experience. Here is what you must know about them:
Get A Paid Antivirus Software
The main purpose of the directory is to give you access to links on the dark internet. Distinguishing between original and fake URLs may be impossible because of the way onion addresses appear. An excellent way to decide whether to open the link or not is by using antivirus software.
Security programs such as AVG or Windows Defender will block the site from opening if it contains malicious content. They may also show a popup saying that the site is suspicious and asking if you still want to proceed. This warning can be enough to distinguish between links and avoid specific URLs on the wiki.
Remember, such programs have free versions, but they may not be as efficient. Investing in paid software is necessary so that all links are tracked, and your connection is not interrupted.
Forbid Scripts
Getting infected by malware is the most common risk of opening Hidden Wiki links. You require multiple layers of protection to keep yourself safe from malicious content. If your device is exposed to malware, you may lose sensitive data and private pictures without realizing it until it is too late.
Many sites that you open through this directory will show "S!" on the top left corner of the Tor browser. You should click on the symbol, then press on the forbid scripts option to disable scripts.
This will prevent the site from running malware scripts on your laptop. Ensure you click on the global forbidding option so that every site is covered regardless of whether you find it on the wiki or on a search engine directly.
Closing Thoughts
These are the top things you must avoid on the wiki directory. It can make dark web navigation a breeze, but the platform also exposes you to illegal and scam sites. Clicking on suspicious onion links can harm your device or make you susceptible to government monitoring.
This is why you should consider all risks before using the hidden directory on the dark net. Always research a link on the browser to find out whether it is indexed or not. URLs that do not show up on search engines are likely scams or dead.